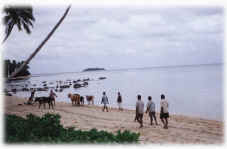 The hill forming the southwest peninsula rises a little more than 200 metres and is made of a gray rock. It is different from the greater part of the island, which is made of basaltic lava.
The soil on Lawaki Beach is coastal sand with a small soil layer. As you go more inlands, it becomes the typical red (latosol).
The vegetation consists of light forest and scrub. Over the centuries man has used trees for construction and as firewood.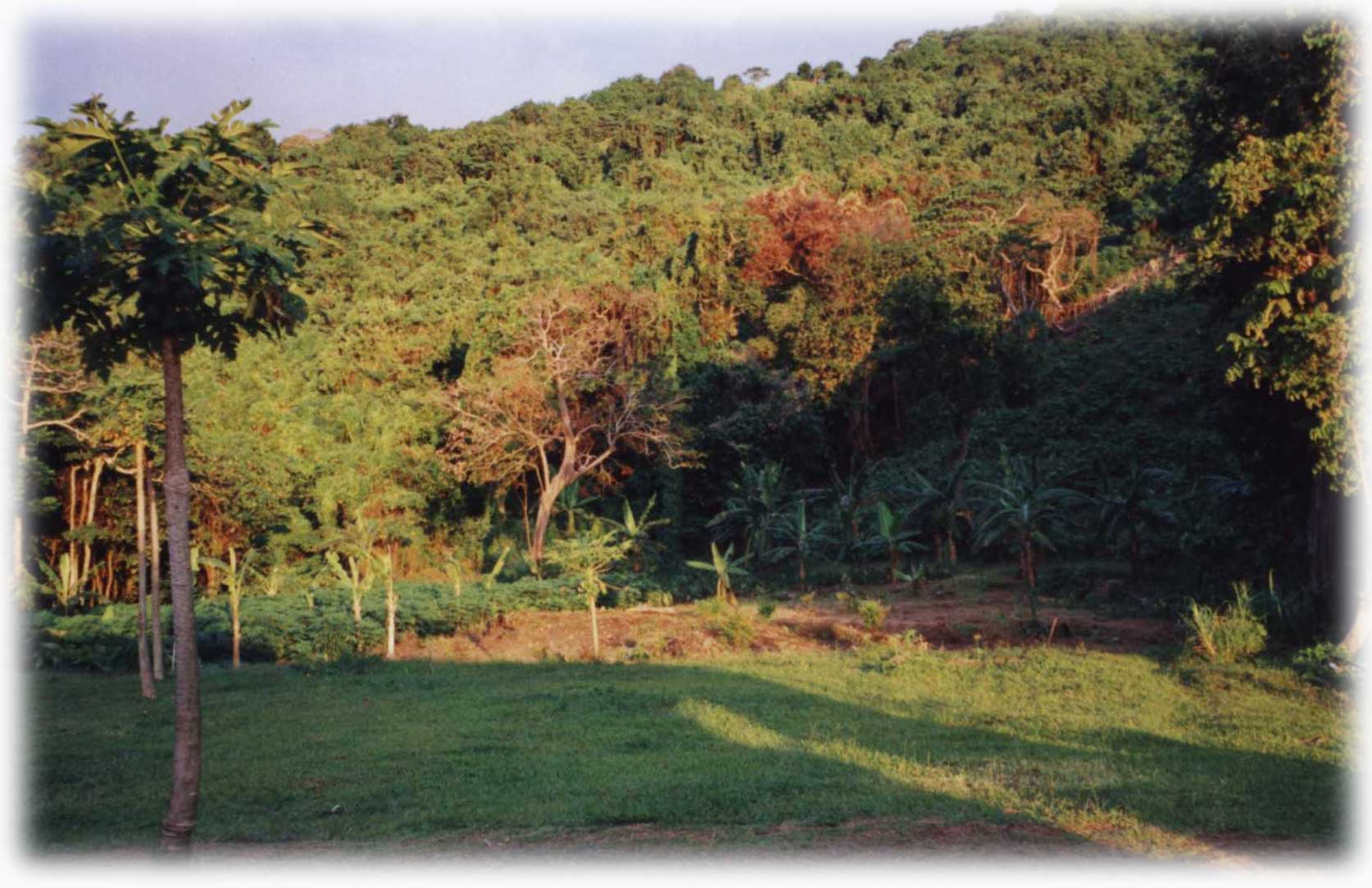 The western direction of Lawaki Beach offers the view to the spectacular sunsets. Little Steward Island is in sight.
It was difficult to find craftsmen with the knowledge to construct such a big wooden house. But a concrete block house wouldn't have fit Lawaki Beach.